How to Choose The Right Eyeshadow For Dark Skin?
22-06-2022
How to Choose The Right Eyeshadow For Dark Skin?
With the evolution of makeup today, finding the perfect pigmented hue that's just right for you has never been easier. While the everyday color choices for blush and lipstick may be tame, eyeshadow palettes allow you to play with such a wide range of shades. For those with dark skin tones, there are so many options to choose from that always look stunning on you, including rich jewel tones like purple, emerald green.
Once you've found your most flattering hues, mastering your eyeshadow makeup application will help you enhance your gorgeous features and skin tone. Keep reading as we share some eye shadow tips for dark skin tones below.
Know your undertone
Knowing your skin's undertones — either cool, warm, or neutral— is key in determining which eyeshadow colors will complement your face best.
It is helpful for you to find your undertone when choose suitable makeup. Put simply, if you look better in silver and chrome-colored jewelry, you likely have a cool undertone. Gold jewelry tends to flatter people with warm complexions. If you look good in all kinds of metals, congratulations! You're neutral. Most foundation shade descriptions include undertone, so knowing yours is always a good idea.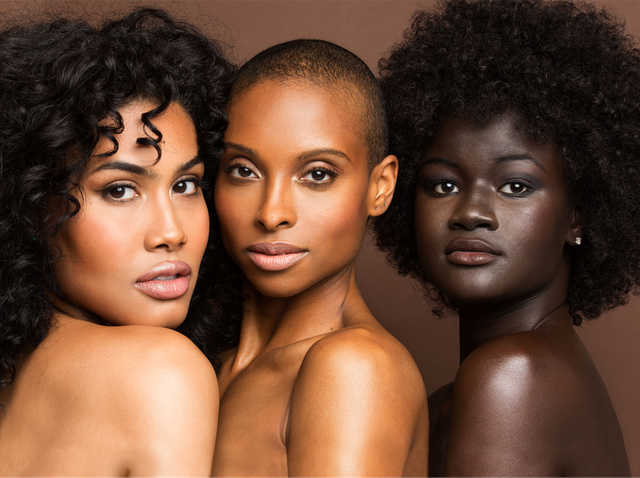 For cool tones. look for shades that have pink, red, or blue undertones.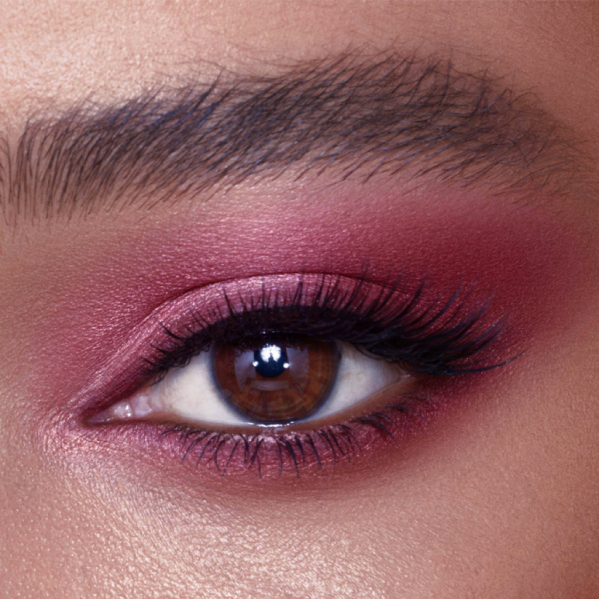 It is not a big secret that black color goes with everything smoothly. Also, pink eyeshadow looks are no more an exception for girls because it is the most favorite color of women of all ages. Thus, together pink and black presents a great combination. And bright colors like blue eyeshadow look fantastic on dark skin.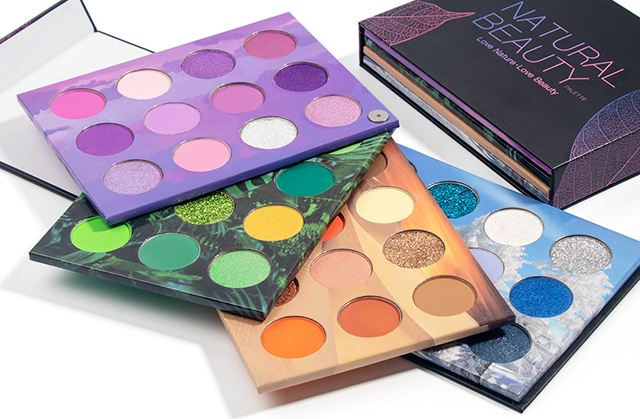 The bright colors in this eyeshadow kit will satisfy most of your needs.
Click the picture to buy.
For warm shades, reach for hues with golden or yellow undertones.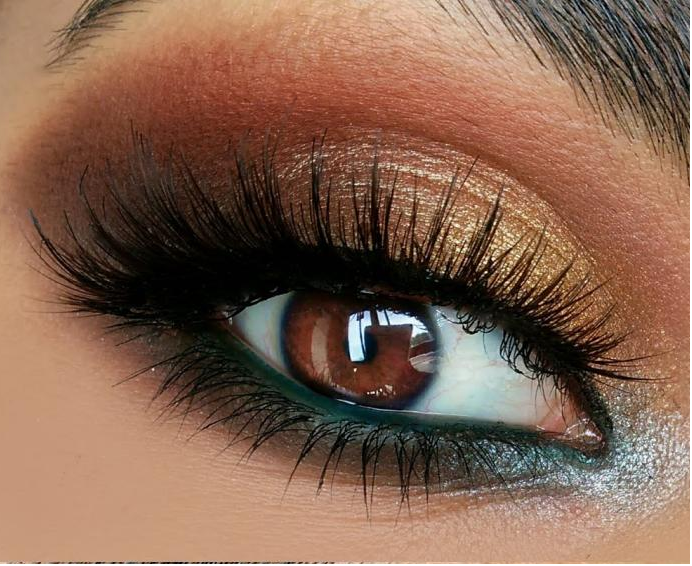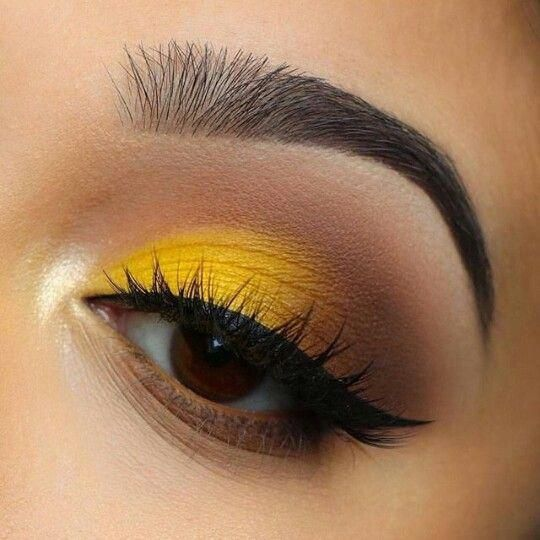 Golden and yellow eyeshadow can create colors that pop on melanin-rich skin.

Since dark skin is so rich in color, we can find bold shades to swipe on your lids. The key to wearing gold eyeshadow is to opt for hues that will add warmth to your complexion without washing you out.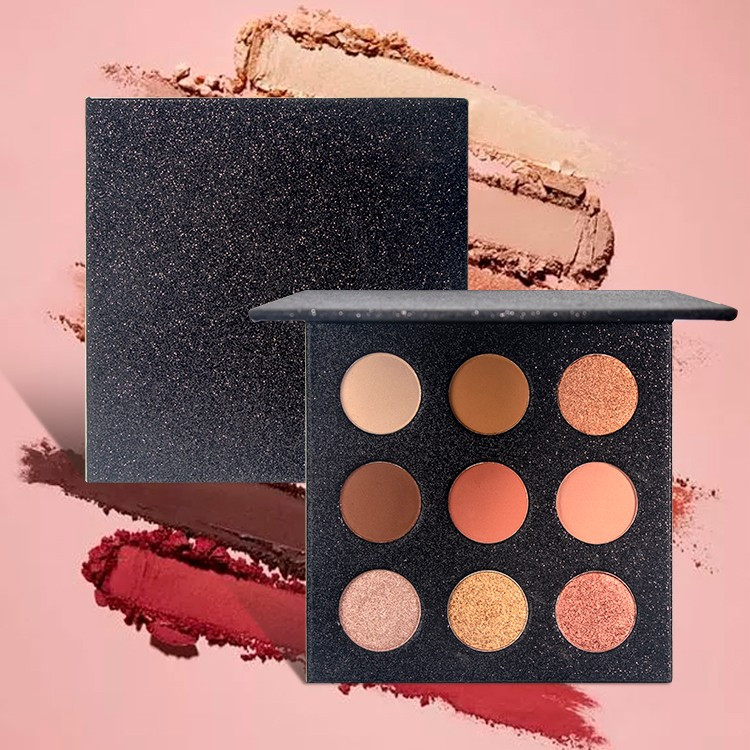 Click the picture to buy high pigment eyeshadow palette.
If you are neural undertone, you can choose all kind of eyeshadow.
If you're not sure what undertones you have, flip your wrists. If your veins appear blue, you're cool.

If your veins appear green, you're warm. Neutral shades are somewhere in the middle.
Choose Vibrant Eyeshadow Colors
The deep bronze shimmer gives the perfect amount of depth and warmth to darker skin tones. Apply it with a damp eye shadow brush for a more pigmented, dramatic effect.
Dark skin tones can have a variety of undertones, but they really make a difference when it comes to finding the perfect makeup. You can refer your undertone.
Since dark skin is so rich, try bold colors like gold, copper, tangerine and bronze. At the same time, avoiding frosted or Day-Glo colors that can leave dark skin looking dry or ashy. If you're still unsure, swipe the color on your skin.
If you're still unsure, swipe the color on your skin. If it has a white, ashy or gray tint, ditch it. You'll want to find hues that either melt right in or make your dark skin pop.
Add Color To Classic Eye Makeup Looks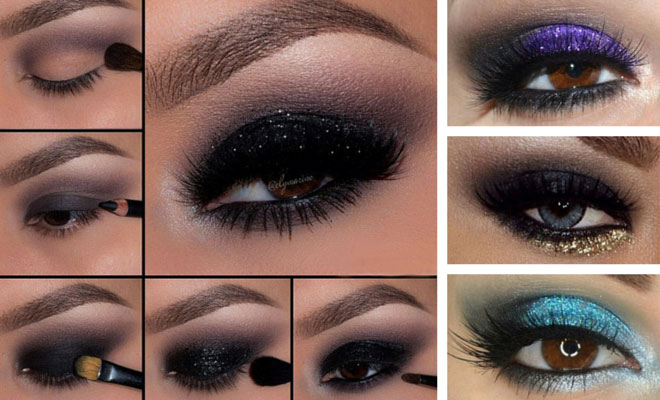 To really draw attention to your beautiful skin tone, consider a colorful take on a classic makeup look like the smokey eye. Since this eye makeup requires the use of multiple shades, skip the black and gray. Instead, mix and match with richer tones.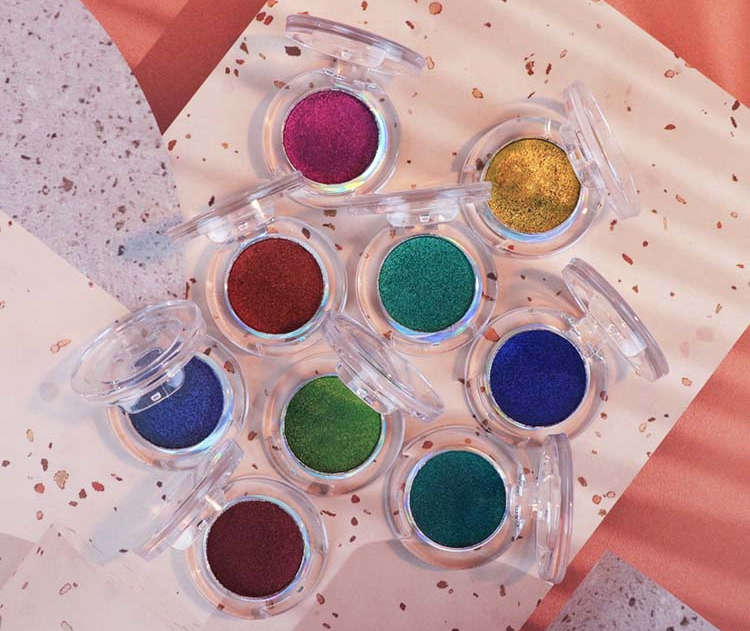 You can add color to your eye makeup with these colored sparkling mono eye shadows. And create a variety of unique eye makeup.
Click the picture to buy high pigment eyeshadow palette.
Want to Learn More About Makeup and Beauty?
Shenzhen Mola Cosmetics Co.,Ltd is an integration of industry and trade. It specializes in color makeup in Shenzhen China.
We have professional staff who can answer your questions about makeup, if you need it, please contact us.