Choose The Best Eyeshadow for Brown Eyes
16-06-2022
Choose The Best Eyeshadow for Brown Eyes
There's a lot to love about having brown eyes. Brown is a classic neutral that will likely never go out of style. Also the easiest eye color that most eye shadow looks good with is brown.
Choosing the Right Eyeshadow Color
Brown is a neutral color, meaning that brown eyes can pair with virtually any eyeshadow color on the market. However, some colors—such as purple, gray, and gold—make brown eyes pop.
Brown eyes can handle a variety of makeup colors, but the following shades serve to enhance their natural beauty:
Green and blue eyeshadow makes brown eyes pop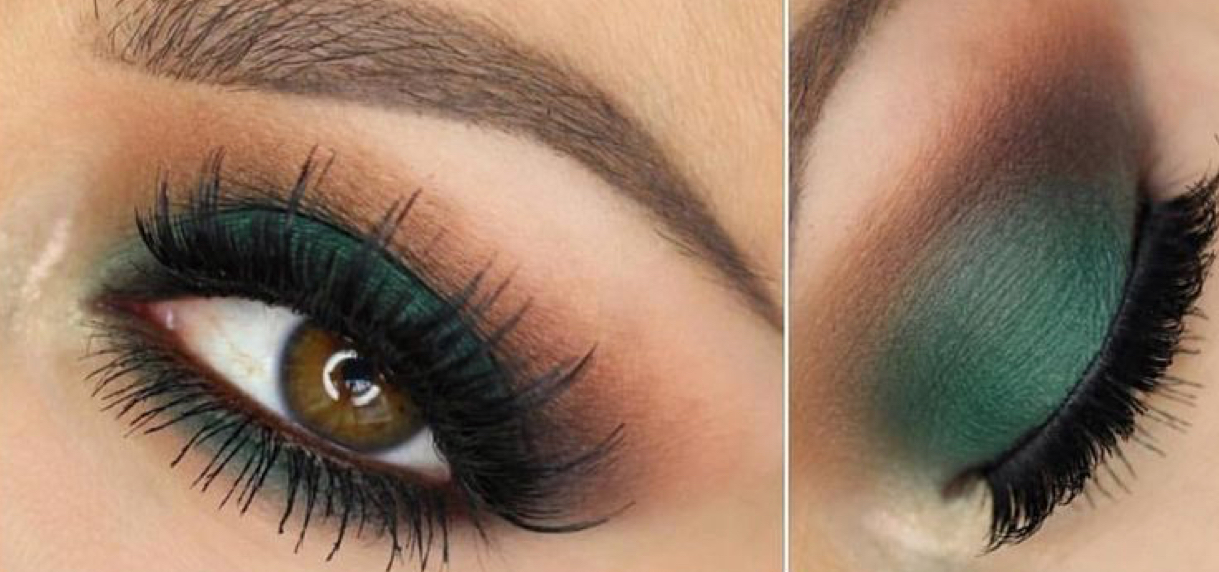 Try vibrant blues and greens for a bold look, as brown is a neutral, so it doesn't show up on many color wheels. These bright shades are great for young female to make them more radiant.

IPSY noted that green eye shadows will nicely complement brown eyes. They recommended matching the hue to your eye color in this case. So chocolate browns will look nice with rich emeralds, and lighter browns pair nicely with mints.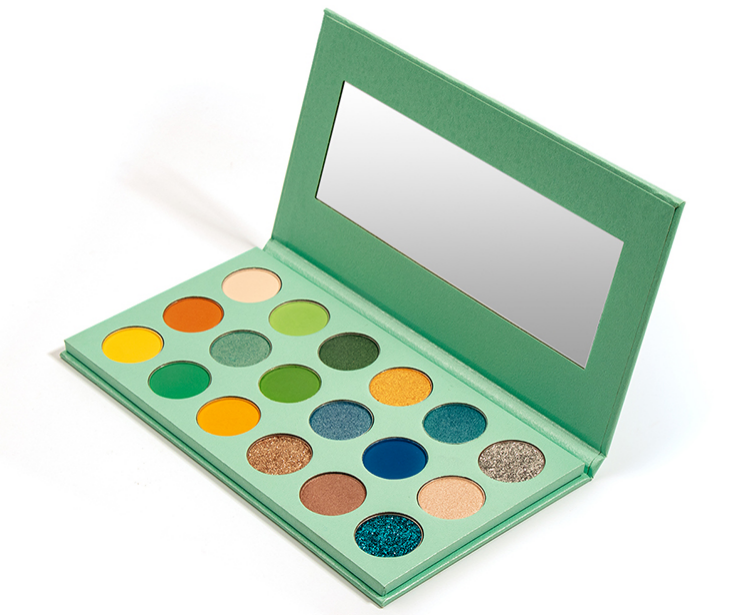 Click the picture to buy high pigment green natural eyeshadow palette.
Gold and neutral eyeshadow are classic options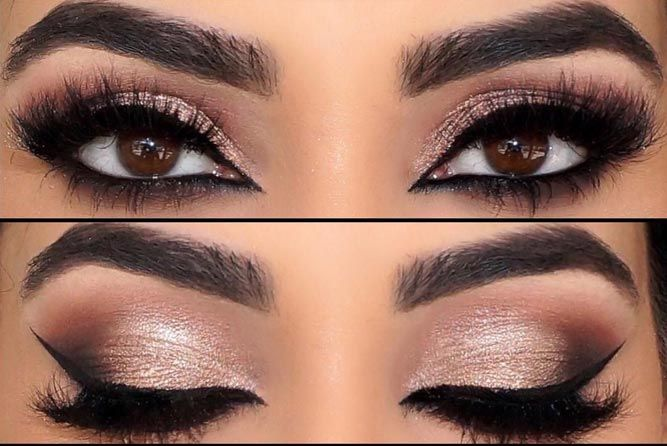 A neutral eyeshadow color would be better for neutral brown eyes Neutrals such as warm rusts will make your eyes extra dimensional. The coppery tone of the shadow is guaranteed to bring out flashes of green and gold in your eyes, and create an unexpected pop of color.
The shimmer of gold will make your eyelids pop and play nicely with your eyes and brown eyes help add depth and dimension without going too bold.
Metallic shades will never go out of style. It can easily make brown eyes glisten by simply putting them. One will never go wrong with this one. It can complement any sort of eyeliner and even clothes.
IPSY recommends the cooler tone to create some extra contrast with click the picture to buy high quality eyeshadow palette.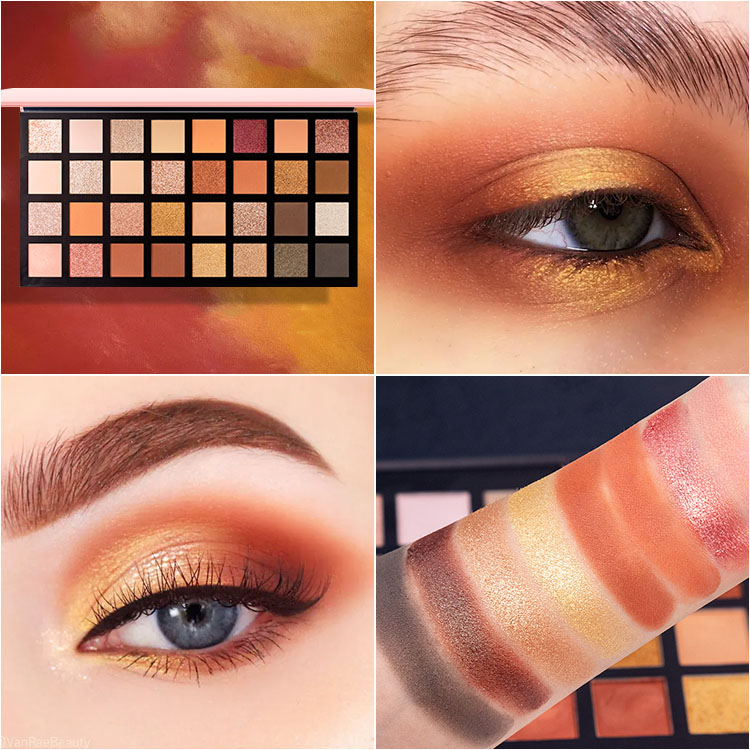 Purple eyeshadow will punch up brown eyes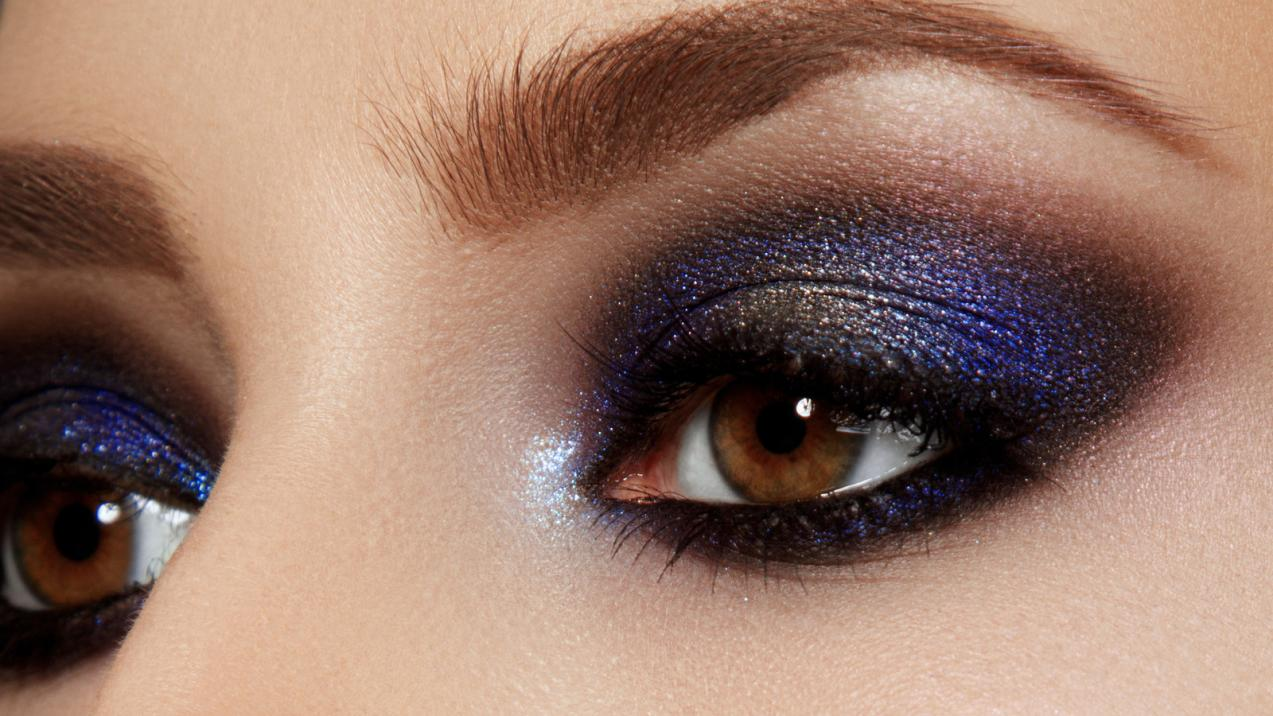 If neutrals aren't your bliss, purple eyeshadow is another colorful option that pairs well with brown eyes.
Purple eyeshadow comes in various shades, from soft lavender to striking violet, making them a versatile eye makeup option. Purple is a stark contrast to brown eyes, allowing the eye color to stand out against the makeup. For daytime looks, stick to lighter shades of purple and use darker shades for evening. Use purple eyeshadow to create a smoky eye look by smudging purple and black eyeshadow in the outer corners of your eyes.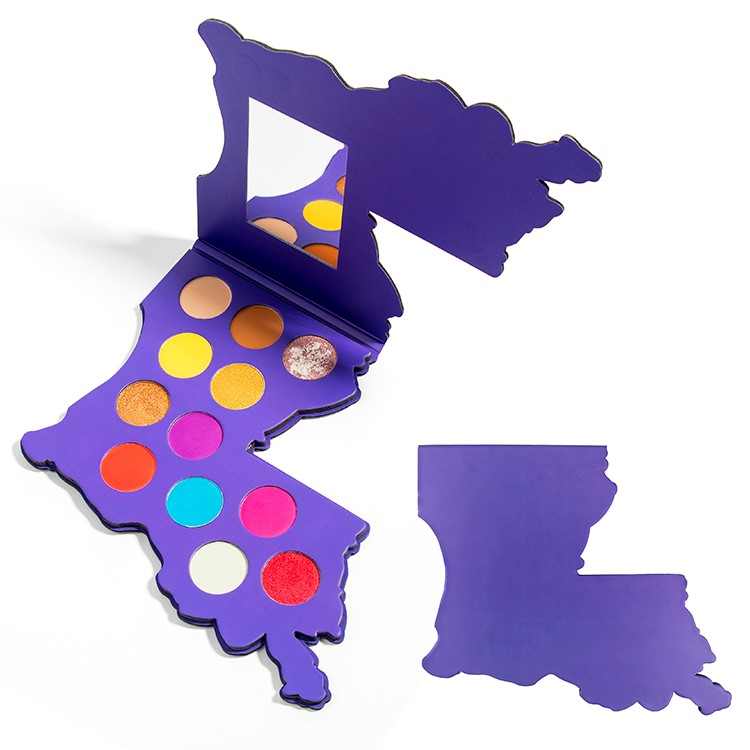 Click the picture to buy waterproof purple eyeshadow palette

3 Factors to Consider When Choosing Eyeshadow for Brown Eyes
Before selecting an eyeshadow palette for your brown eyes, consider the following factors:
Eye color:
Different eyeshadow colors can alter the appearance of your eye color. Thus, you should consider the shade of your brown eyes when selecting eyeshadow colors. Darker brown eyes pair with warmer tones, as these colors brighten the eyes. On the other hand, lighter brown eyes can handle dark eyeshadow colors.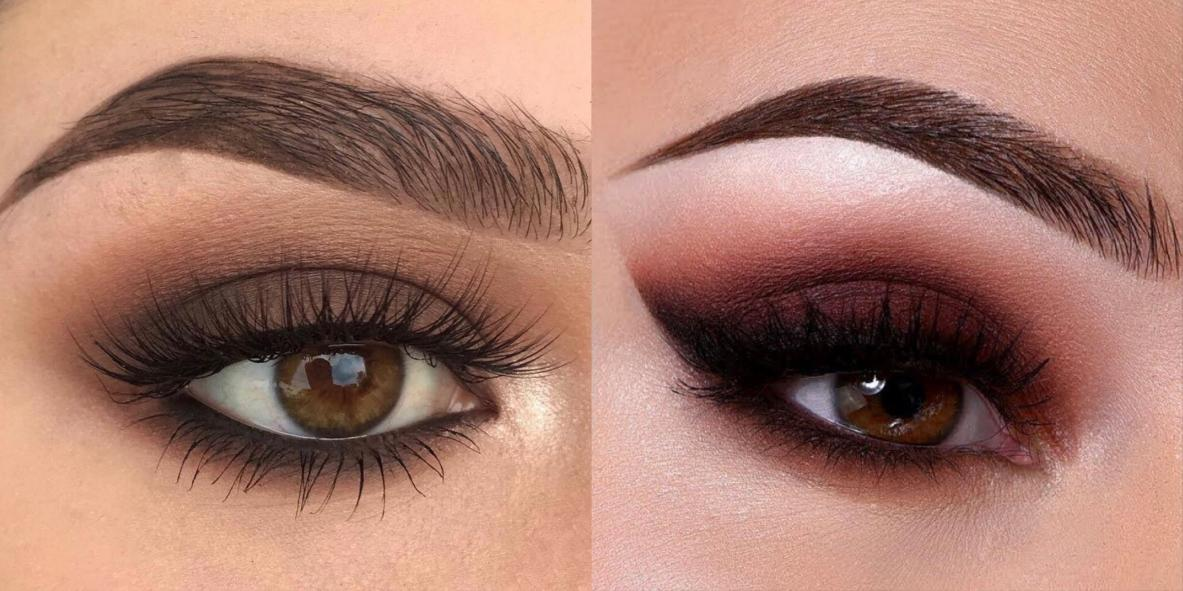 Undertone:
Skin tone refers to your skin color, and the undertone is the shade within that color, just below your skin's surface. There are three types of undertones: warm, cold, and neutral. For skin tones with a cooler hue, choose a taupe or ivory eyeshadow as a blend base. For warmer skin tones, use pink or brown shades, such as mauve or beige. Neutral skin tones can play around with a combination of these colors to create a look that appears most natural. Learn how to identify your skin's undertone.
When choosing a lipstick color we also need to consider skin tone. If you want to know the details please visit https://www.molacosmetics.com/news/choose-lip-makeup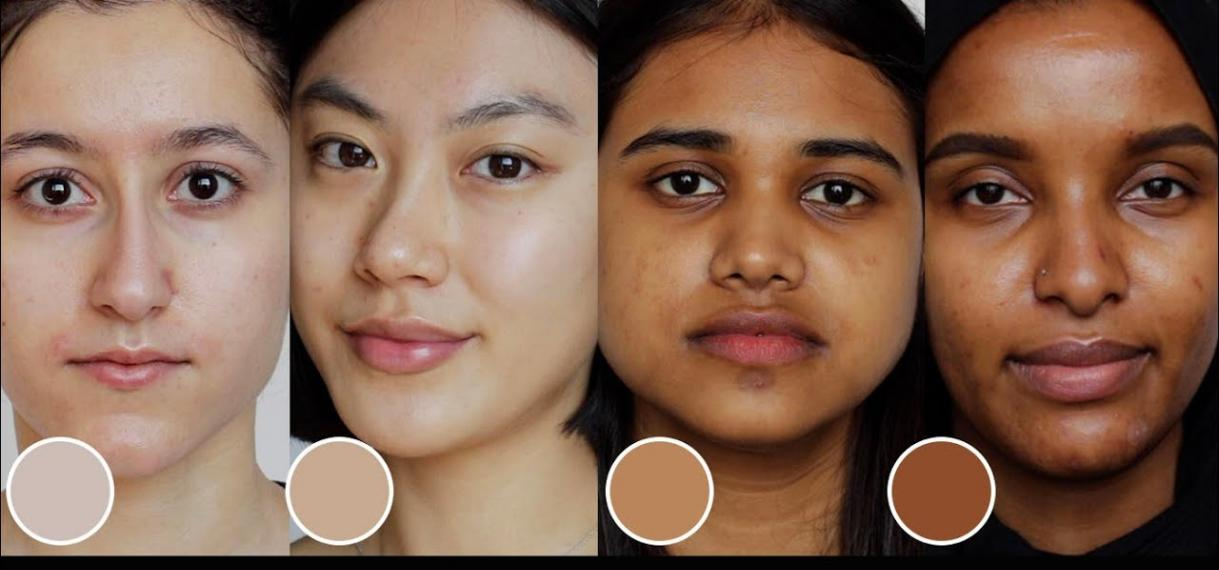 Hair color:
Hair color is another factor to consider when selecting a makeup palette. For instance, brown eyes may blend in with darker hair colors, so consider using warmer eyeshadows to make your eyes pop. For lighter hair colors, use cooler eyeshadow tones to complement the natural brightness of your hair.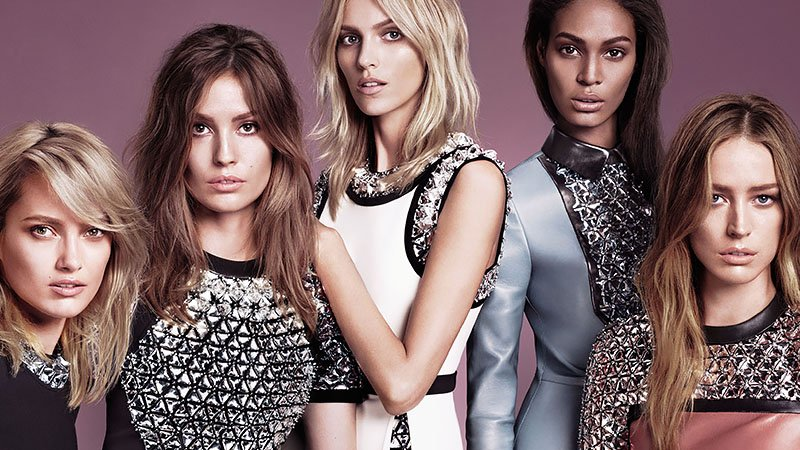 Want to Learn More About Makeup and Beauty?
Shenzhen Mola Cosmetics Co.,Ltd is an integration of industry and trade. It specializes in color makeup in Shenzhen China.
We have professional staff who can answer your questions about makeup, if you need it, please contact us.